IMPROVE THE PERFORMANCE
Bluence® is a powerful monitoring, control and management platform with which you can increase the operational efficiency of your portfolio by improving availability and production.

REDUCE COSTS
Automate processes and tasks involved in the O&M of your portfolio. You will not only be able to detect anomalies in advance, but also to establish preventive measures in order to optimize your operating costs.
INCREASE REVENUES
Our tools for participating in electricity markets will help you maximize your income from the sale of renewable energy produced by your plants.
DECISION SUPPORT AT ALL LEVELS
From plant data collection to the modernization, maintenance and financial management of the business. Bluence® is a unique solution, capable of meeting the operation, management and efficiency improvement needs of today's owners, managers and operators of renewable assets.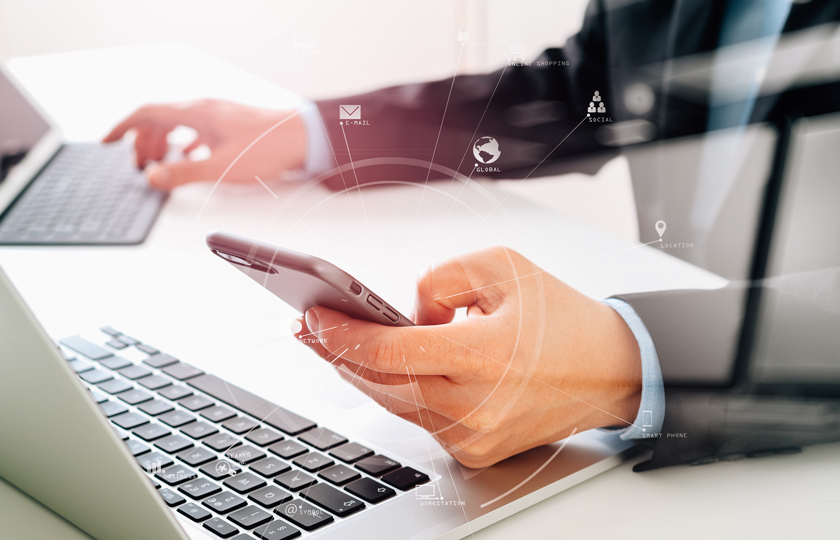 INVESTORS AND OWNERS
Display key indicators of the status and financial performance of your investment on the screen. It will help you to strategically manage your assets and improve your profit.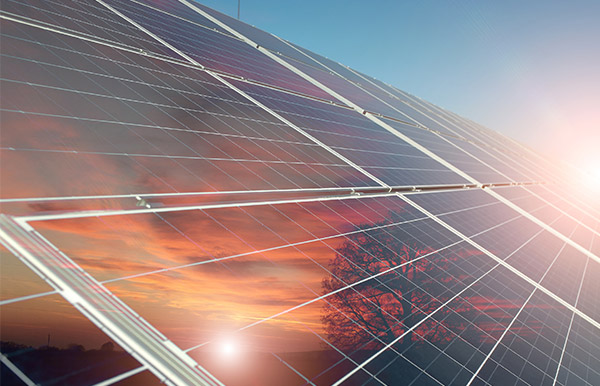 ASSET MANAGERS
Have a clear overview of the facility conditions with essential financial, technical, and administrative information required to achieve your profitability goals.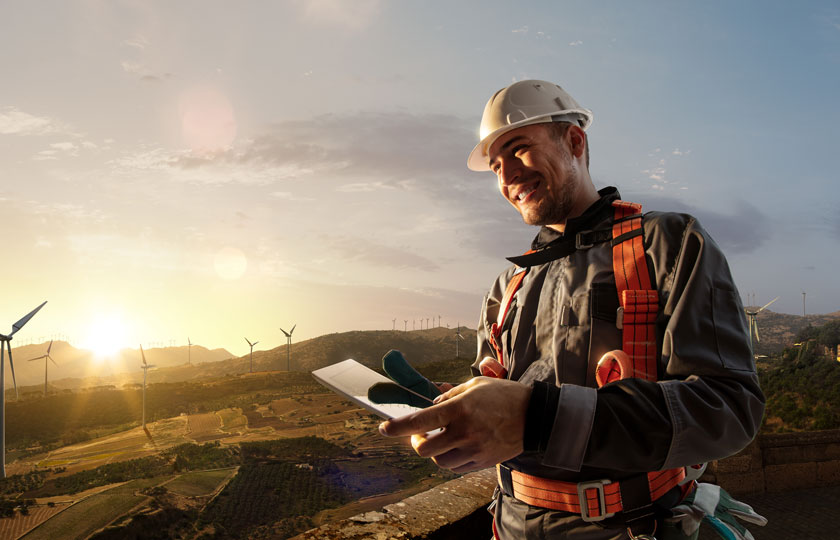 O&M OPERATORS
Turn maintenance management into a strategic tool to reduce your operating costs. Automate key processes and tasks of O&M activities.
RENEWABLE ENERGY ASSET PERFORMANCE MANAGEMENT APM
The advantage of converting data into strategic information
Bluence Performance Management automatically detects, quantifies and contextualizes the main causes of production losses in a large portfolio of renewable plants.
Taking advantage of Big Data technology, artificial intelligence, and the use of machine learning algorithms, Bluence organizes, analyzes and offers key information to increase the operational efficiency of the portfolio, which is based on production improvement and O&M cost reduction.
This means incorporating key indicators into management processes for the early detection of deviations, prioritizing tasks and managing that each machine and plants reach new levels in efficiency.
A COMPLETE SUITE OF SOLUTIONS
A smart combination of specialized software tools and services to provide unique and customized solutions adapted to the needs of each renewable project.
LOCAL MONITORING
Field data reading
Plant monitoring and control
CUTTING-EDGE SOLUTIONS
Management of maintenance tasks
Control and operation of storage assets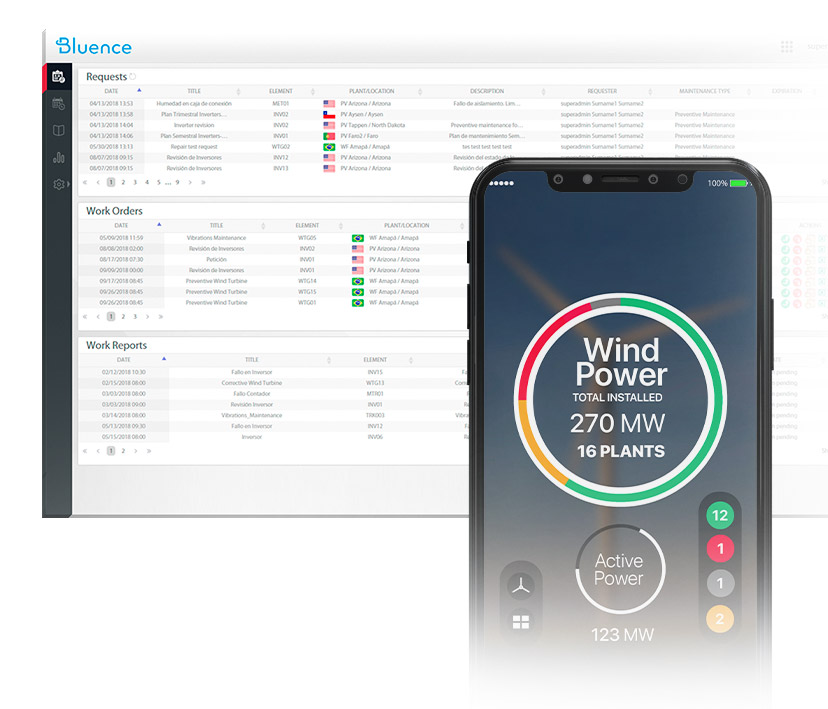 CENTRALIZED MONITORING
O&M of mixed portfolios
Early detection of deviations
Asset performance management APM
SERVICES
24/7 monitoring and support
Engineering and consultancy for monitoring and control systems
Field equipment installation for the Bluence platform
The technology behind Bluence ®
The strength of Bluence® lies in the effective combination of Big Data, Cloud Computing, AI and IoT technologies, as well as in the algorithms and models of the Machine Learning. This results in an agile and powerful system which facilitates the control, management and maintenance of renewable energy assets from a single point, regardless of their technology.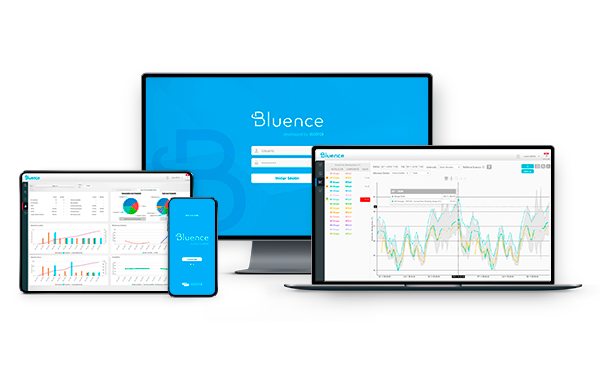 CENTRALIZE ALL YOUR DATA IN A SINGLE PLATFORM
Monitor and control your entire fleet of plants from one single tool, adding data from a wide variety of sources, locations and technologies. Discover the advantages of using a multi-technology, multi-plant and multi-user solution.
Go to Bluence website
24/7 O&M SUPPORT
We guarantee the full availability of your data through our system, Bluence Control Center. It contains a backup center for renewable energy plants which ensures the operation of the infrastructures in case of possible disasters.
We have a team of professionals who monitor and supervise the operation of renewable energy plants around the world 24/7.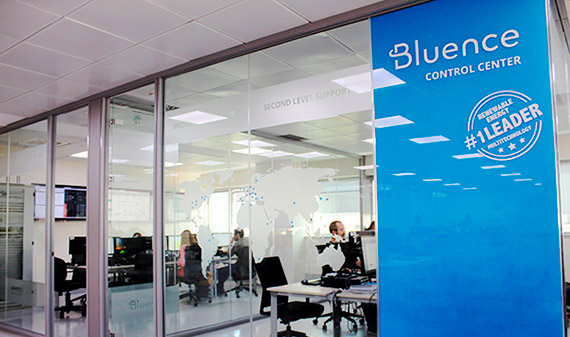 Expert technological partner
Benefit from our experience. Our clients already do.
SOLUTIONS FOR THE GENERATION, INTEGRATION AND SALE OF ENERGY
Now that you know the advantages of Bluence®, why stop here? Isotrol's technology can also help you make more informed decisions about participating in the energy trading and adjustment services markets.
Grid Integration
Trading
Join a committed;flexible;established company
Isotrol is a successful business with an international reach and significant growth opportunities. Take a leap forward in your professional career and contribute to the future of clean energy. Join our team!
Join us
Let's talk
Please, fill out this short form. One of our experts will contact you in the next 24 hours.

+ 120 GW of electrical power worldwide use our systems