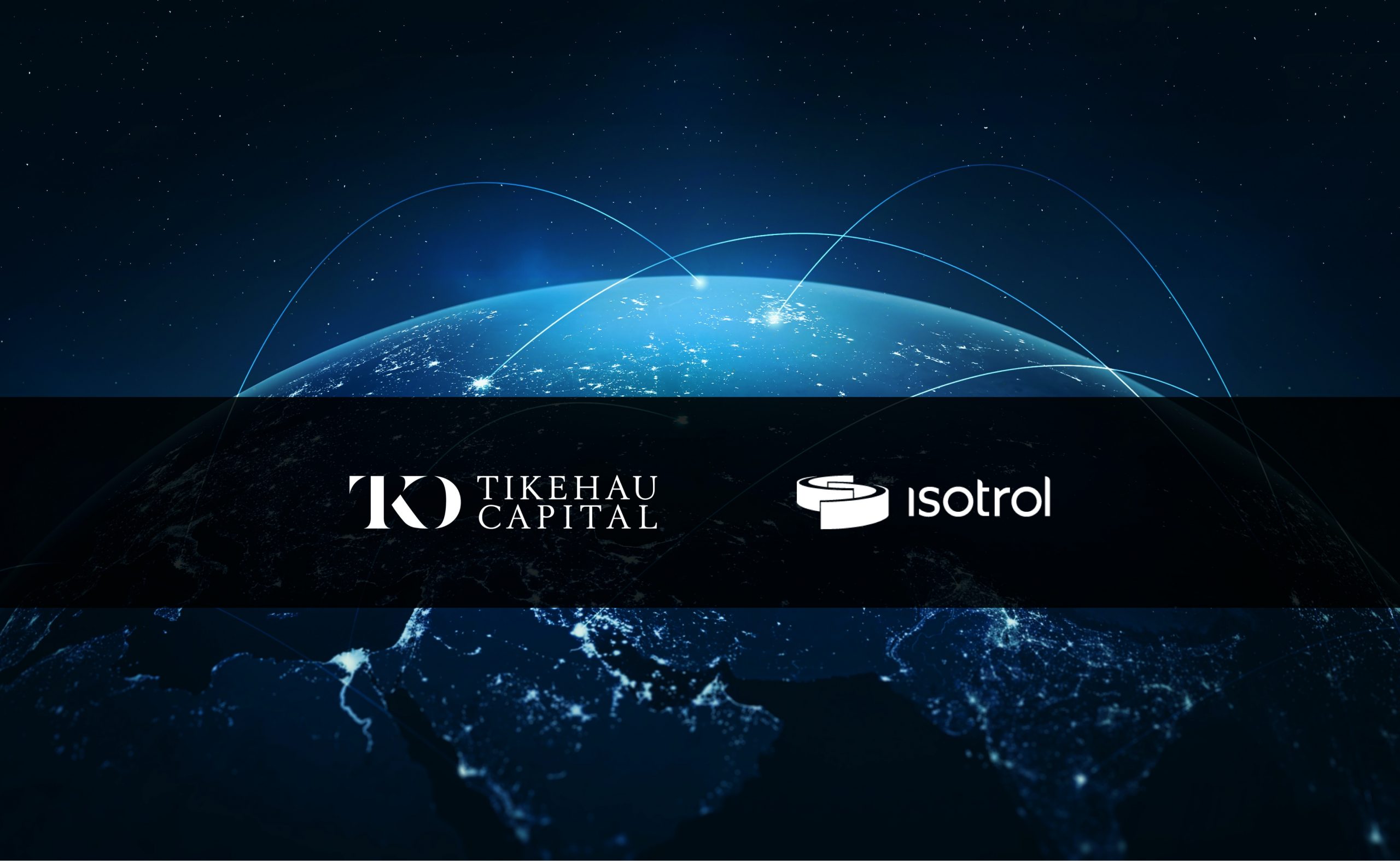 Tikehau Capital, the global alternative asset manager, today announced its acquisition, alongside the management team, of 100% stake in Isotrol, the leading developer of proprietary software solutions for the renewable energy sector in Spain.
Founded in 1984, Isotrol is a pioneer in developing technology solutions for the renewable energy sector. With nearly 40 years of experience, Isotrol is a reference in the digitalization and transition of the energy mix towards renewable energies. The company has built solutions that enable real-time improvement of the productivity and efficiency of energy generation assets. As of today, Isotrol management systems are found in more than 2,100 renewable energy installations globally and are used in the operation of more than 130 GW across 45 countries for top worldwide utilities.
With over 400 professionals across Spain, USA, UK, Canada, Brazil, Mexico and Chile, the company's footprint has significantly grown over the past 10 years under the leadership of Beltrán Calvo and the founding family, which have led to the firm's current position as a global market leader. To support and accelerate Isotrol's growth, Tikehau Capital will work with the General Manager Manuel Losada and the management team to provide operational and strategic support through organic growth and targeted acquisitions.
The investment by Tikehau Capital is being made through the Group's Energy Transition Strategy. With over €1.0Bn in assets under management, the unique growth equity strategy targets the development and international expansion of mid-sized companies focused on clean energy generation, low-carbon mobility and energy efficiency.
Tikehau Capital's Second Private Equity Transaction in Iberia
In 2020, Tikehau Capital acquired ENSO Energy, a leading biomass platform for decarbonization projects for thermo-intensive industrial clients, led by the General Manager Elías Hernández. This latest investment in Isotrol consolidates Tikehau Capital's commitment to its private equity strategy in Iberia as a local long-term partner in this attractive market
Manuel Losada, CEO of Isotrol, said: "This milestone marks the recognition of the work done by the entire Isotrol team during its long history, and marks the beginning of a new phase that will allow us to develop our full potential for the benefit of our customers in the Energy Transition. It is a privilege to have a partner like Tikehau Capital, with whom we share values of excellence and commitment to fighting climate change".
Emmanuel Laillier, Head of Private Equity at Tikehau Capital, and David Martin Head of Private Equity in Iberia said: "The management team has built Isotrol into an impressive leader in the global renewable energy market with significant potential for further growth. We look forward to working with Isotrol in its next phase of growth and to supporting the company in cementing its position as a leader in the digitisation of the global renewable energy sector".
Carmen Alonso, Head of Iberia and UK at Tikehau Capital, said: "We are excited to support Manuel Losada and the rest of the Isotrol team in this phase of transformation and growth of the company. We firmly believe that Isotrol and Tikehau Capital share common principles of entrepreneurship, innovation and a strong commitment to a more sustainable future".
About Tikehau Capital
Tikehau Capital is a global alternative asset management group with €37.5 billion of assets under management (at 30 September 2022). Tikehau Capital has developed a wide range of expertise across four asset classes (private debt, real assets, private equity and capital markets strategies) as well as multi-asset and special opportunities strategies. Tikehau Capital is a founder led team with a differentiated business model, a strong balance sheet, proprietary global deal flow and a track record of backing high quality companies and executives.
Deeply rooted in the real economy, Tikehau Capital provides bespoke and innovative alternative financing solutions to companies it invests in and seeks to create long-term value for its investors, while generating positive impacts on society. Leveraging its strong equity base (€3.1 billion of shareholders' equity at 30 June 2022), the firm invests its own capital alongside its investor-clients within each of its strategies. Controlled by its managers alongside leading institutional partners, Tikehau Capital is guided by a strong entrepreneurial spirit and DNA, shared by its 739 employees (at 30 September 2022) across its 14 offices in Europe, Asia and North America. Tikehau Capital is listed in compartment A of the regulated Euronext Paris market (ISIN code: FR0013230612; Ticker: TKO.FP). For more information, please visit: www.tikehaucapital.com.
Comments are closed.