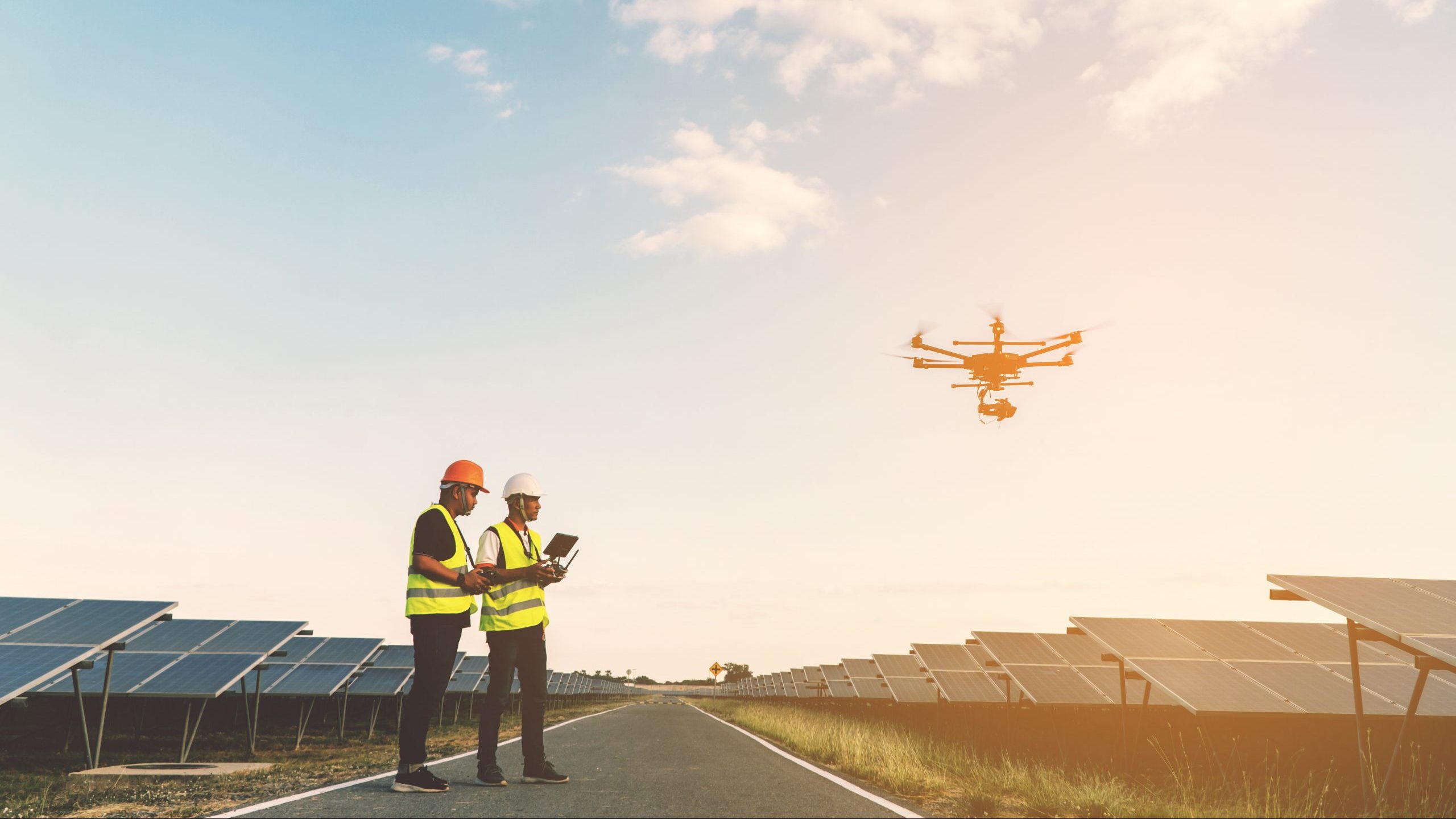 In this project, drones are used to take thermal pictures in a photovoltaic plant that, together with the data from the plant control systems, will serve as a starting point for analyzing and forecasting failures or problems with solar panels.
Last December, the Isotrol Research and Technology team undertook the data collection phase of the European Drone4PV project in a photovoltaic plant in Seville (Spain). The specialists from Isotrol and Dronetools, which are partners in the project, monitored the flight of a drone that explored the plant and took thermal photos.
Thanks to this work, it was possible to validate the flight path creation systems to take thermal pictures of those panels that could have any failure or problem. These images will be analyzed in the upcoming phases of the project and the results will then be integrated into Bluence® Performance Diagnosis, which is Isotrol's failure analysis and forecasting tool for renewable plants.
The developments achieved will be validated in the flights scheduled in January and February of this year. Moreover, these will be useful to create a database comprehensive enough to be able to train Machine Learning models for image analysis.
About the Drone4PV project
The goal of the Drone4PV project is to optimize the operations and maintenance activities (O&M) of photovoltaic plants through a solution based on the automation of aerial inspections and Machine Learning technology. It is a pioneering approach, since it combines the aforementioned aerial reconnaissance with data analysis from SCADA operating systems, in order to detect problems on a large scale in photovoltaic modules.
Isotrol, in particular, will identify the panels that may have problems according to the measurements obtained from the SCADA, establishing automatic flight plans to take and process images with which to confirm and identify failures in the photovoltaic modules.
This project has received funding from the European Union's Horizon 2020 Research and Innovation Programme within the framework of the RIMA project, which is funded by the grant agreement no. 824990.
Comments are closed.