OPERATIONS, PROCESSES AND ADVANCED TECHNOLOGIES
At Isotrol we integrate technologies used in Digital Transformation in order to improve the efficiency of companies in the energy and public administration sectors. The result is simple: doing more with less and making a valuable impact on your business performance.
EXPERTS IN THE DIGITAL TRANSFORMATION OF STRATEGIC SECTORS
For more than 35 years we have been responding to the challenges of digital transformation posed by institutions and companies. This is the core business of Isotrol. Take advantage of our experience in the digitization of industries which are now key to achieving sustainable development.

ELECTRICITY MARKETS
Tools to optimize energy management in wholesale electricity markets.
RENEWABLE ENERGY
Advanced software to increase the efficiency and profitability of renewable assets.
GRID INTEGRATION
Technology to improve the planning and operation of Electricity Distribution Grids.
PUBLIC SERVICES
Digital services to boost the performance and accessibility of services to the public.
WE DESIGN, BUILD AND IMPLEMENT NEW WAYS OF DOING THINGS
Advances in Data Science, the fast development of the Machine Learning technique and the greater connectivity between devices and people are transforming global society. It is time to join the change and become more competitive with a strong technology partner.
Big Data
We apply our expertise in order to extract the maximum value from your data. Make the most of one of your main assets and incorporate key management indicators.
Machine Learning
We turn your data into strategic information. Integrate valuable forecasts to optimize decision making and develop better business actions.
Cibersecurity
We maintain your assets, systems and networks through safe and efficient practices that provide significant cost savings.
IoT
We boost hyperconnectivity to monitor, analyze and automate tasks and efficiently manage your production processes.
Cloud
We advise you on migration processes and implementation of cloud solutions to achieve a greater power, agility and security in your company model.
We are helping to improve public administration
DIGITIZATION OF GOVERNMENT AND PUBLIC SERVICES
More effective and efficient digital services for citizens
The expectations of citizens have changed and with them those of administrations. Digital transformation offers great opportunities in this new environment, but is it possible for the public sector to innovate its services while reducing its costs at the same time?
At Isotrol, we have been helping public organizations to digitize their structures and processes since 2003.
ELECTRONIC ADMINISTRATION
Agile and safe modernization of public entities. Our capabilities cover the whole life cycle of electronic administration services and are aligned with current legislation.
INFRASTRUCTURE MANAGEMENT SERVICES
A technological infrastructure management model capable of improving the efficiency and quality of public services. It is a proven, quantifiable model, ground-breaking in public administration, which measures its costs and quality level based on service level agreements.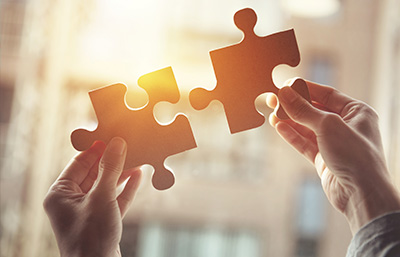 SOCIAL SERVICES AND EDUCATION
We contribute to the efficiency and sustainability of social services and education. We guarantee more agile and effective responses, in line with the demands of citizens on public administrations today.
WATER BASINS
We provide solutions for digitization and data usage to improve water quality control, monitoring of water infrastructure and management and maintenance of water basins.
ACIVIT
COMMUNITY SOCIAL SERVICES MANAGEMENT SYSTEM
We have created ACIVIT with the aim of facilitating the management of social services, simplifying administrative procedures and improving their consequent cost savings. It is a robust and adaptable system, which has been developed and improved together with professionals and users of social services. Learn more about ACIVIT now and start dedicating your time to what it really matters: people.
SIPRESAS
INFORMATION SYSTEM FOR WATER BASINS
SIPRESAS is a unique system that centralizes the management, exploitation and maintenance of watersheds. We have developed and updated this platform together with dam managers and technicians to ensure the maximum control over them. SIPRESAS integrates, standardizes and contextualizes all the information necessary in order to guarantee the optimal operation of these critical assets in which only robust solutions are possible.
Download File
Expert technological partner
Benefit from our experience. Our clients already do.
Talk to
our experts
Do not hesitate to ask us any questions. If you want to contact us, please, fill out the following form and we will reply as soon as possible.
+ 45 GW of electrical power worldwide is being managed by our systems